Hello from the Staff at Athens Golf Center, situated at 4400 Richmond Road in Lexington, KY! We are proud to be a golf practice facility that offers a comfortable and welcoming environment to all golf enthusiasts. Our property features a well-maintained grass tee line, adorned with an array of targets that beckon you to sharpen your accuracy and precision. As you fine-tune your short game, our dedicated chipping/short game green awaits, ready to enhance your skills and elevate your performance. Nestled in a picturesque setting, Athens Golf Center offers a delightful and inviting environment for your golfing pleasure
In addition, Athens Golf Center boasts ten cutting-edge Toptracer golf simulation bays, where the worlds of technology and sport seamlessly blend. Experience the thrill of hitting real balls towards authentic targets, while the Toptracer technology captures and analyzes your shots with remarkable precision.
10 New Toptracer Bays!


Sharpen your short game on our putting and chipping area.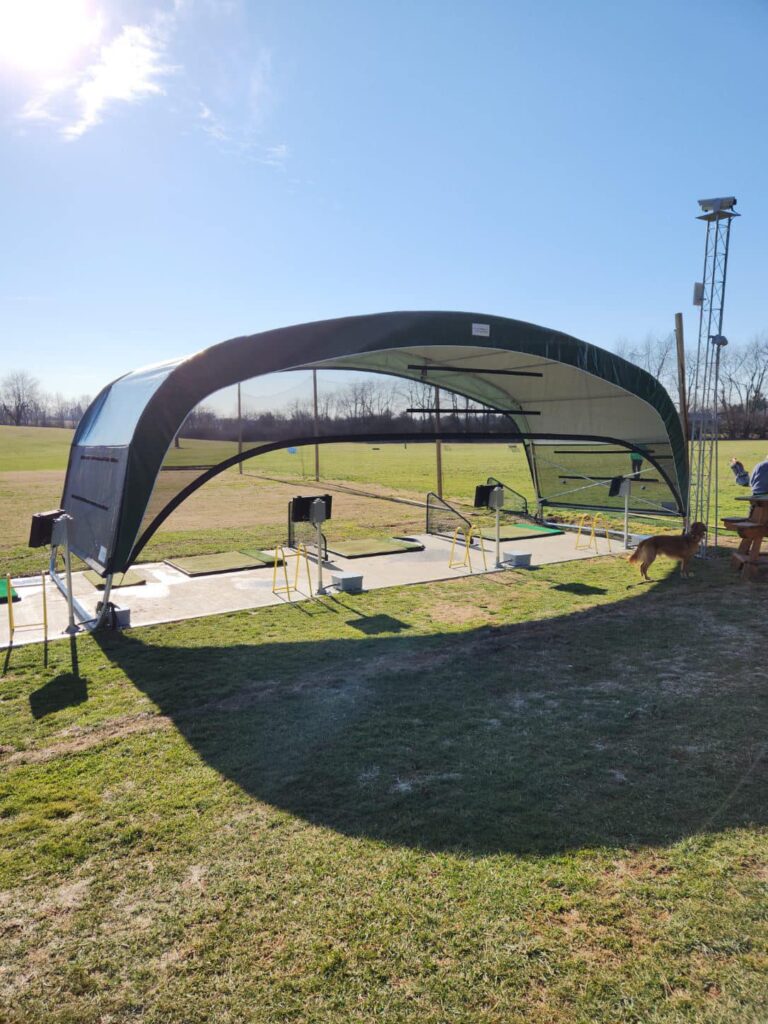 Toptracer has traced more balls in more bays at more driving ranges in more countries than any other range technology on the planet. And it's not even close. We've covered 3 of our bays so you can enjoy the Toptracer experience rain or shine.
Unleash your swing and feel the freedom on our open driving range.